North West Passage 2015 Expedition
NORTH WEST PASSAGE
An epic journey on foot across the most feared and fabled Arctic route on Earth
1800 miles - 4 months
CHECK OUT THE LATEST NEWS AND PROGRESS ON THE BLOG OR FOR SHORTER UPDATES, THE LIVE UPDATES TWITTER FEED AND TRACKER MAP BELOW
LIVE UPDATES (follow us on Twitter)
We (

#Remain

) lost the vote. It is totally unacceptable to try and reverse or sidestep a result that we don't like. That's what dictators do.

Please, people, stop putting -exit on the end of half-words. It's silly.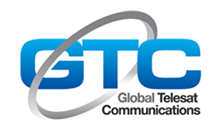 For full sponsor and supplier list scroll down...
TEAM To read about Alex, Jamie and Benno, head over here
ABOUT THE JOURNEY
'a very long stroll...'
In the winter of 2015 and not due to finish until the start of summer, three men will travel one of the most iconic polar routes: The North West Passage.
This c.1800-mile expanse of dynamic sea ice will take them from the shores of Baffin Island in the east of High Arctic Canada across the near-mythical sea route to the remote communities in the west of the country.
The team will travel fully unsupported (no resupplies or power-assistance) and will have two dogs travelling alongside as polar bear watchdogs.
AIMS
To make a full unsupported crossing of the central North West Passage on foot (working definition is 'a fully maritime, Arctic route from open sea on one side of the Arctic Archipelago to the other').
To ski, walk and swim a distance in the region of 1800 statute miles without support, the longest ever journey both man-powered or unsupported.
ROUTE
The team will begin in the east after preparing in a Canadian Inuit settlement and take a northern route through the passage, changing direction in the Bylot Island region. Reflecting the unpredictable nature of the sea ice, the team will then choose a suitable path to the west and complete their journey beyond the Canadian Arctic Archipelago.
CONTACT THE TEAM'S UK SUPPORT CREW